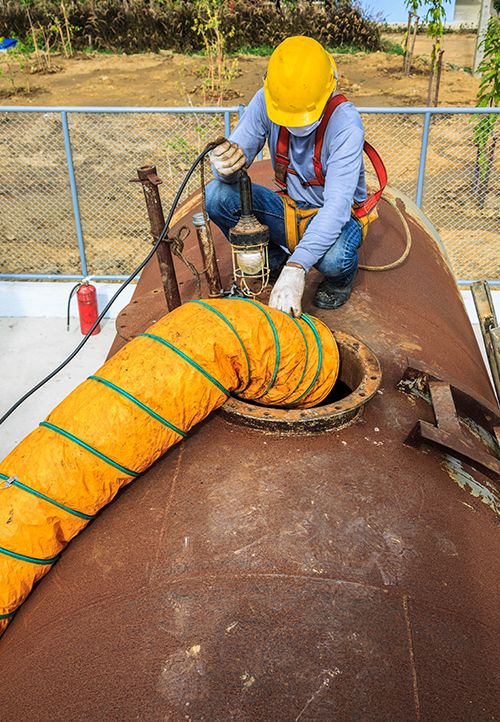 CRITERIA SETUP

PSS, or in cooperation with the client, will develop specific contractor qualification criteria as well as site-specific and other training requirements, that all contractor employees must complete prior to entry in the facility.

CONTRACTOR ENROLLMENT

The contractor is enrolled into PSS Advantage by the client. Upon receipt of enrollment notification, the contractor will complete the client's questionnaire and upload any required documentation, such as safety performance, programs, and insurance documentation.

APPROVAL OR REJECTION

Once the contractor has provided the required information, a score will be calculated based on the criteria requirements. If qualified or rejected, the contractor will be informed of the decision. If approved, the contractor will then upload their employee information including back ground checks and TWIC information if appropriate.

TRAINING

Each employee, who is expected to work in the client's facility, will take the required training specified by the client based on the services being provided. Online courses are customized OSHA-Required Courses and include comprehensive verification of understanding elements. Upon completion of all required training occupational health and safety courses and any other site specific requirements, the employee will complete a Site-Specific training module for the facility.

BADGES & MOBILE ID's

Upon successful completion of all required training, contractor employees are issued a mobile ID showing site authorization and training that was completed.

CONTINUOUS IMPROVEMENT

Continuous improvement is crucial in maintaining a robust contractor program. The client will use the opportunity to evaluate criteria, training, and key performance indicators to make any necessary improvements or adjustments to the program.
CONTINUOUS IMPROVEMENT IS AN INHERENT PART OF THE PSS ADVANTAGE SYSTEM
Unlike other training catalogs or contractor databases, PSS Advantage combines a robust screening step with complete training and the verification of training at the individual and facility levels and makes it all available instantly via an app. Then, PSS Advantage becomes your safety training continuous improvement engine, delivering annual refresher training, training on new regulations or facility-specific procedures, and ongoing opportunities to enhance overall safety performance.
Contractors pay a subscription fee based on their number of users. Once they are members, a wealth of training is available to all of their users at any time. Annual refresher training notifications for all users are automatically pushed to users to ensure all training stays up to date and in compliance.
If new requirements from the facility or from regulatory agencies are generated, the system will notify all affected users to take the needed new training.
Contractor employees are able to take additional training courses to improve their overall safety performance over time at no additional cost. Contractors who want to improve their overall team performance can use the PSS Advantage system to provide, track, and verify employee training.