PSS offers Process Safety Management training courses throughout the year which are open to the public! Our lead instructor is a frequent speaker at conferences and leads training around the world. Come join us for our next public training course!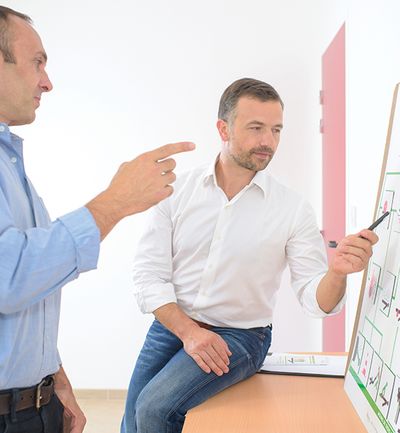 PSM Technical Training
WHO SHOULD TAKE THIS COURSE?
Designed for anyone in your facility who leads and participates in compliance and risk management programs.
WHAT IS THIS COURSE?
This 2.5-day technical course is designed to increase your knowledge and skills to interpret the performance-based requirements of the OSHA PSM Regulation.
May 13-15, 2020

Process Saftey Solutions LLC partners with Integral Enginerring Group LLC to bring you
Process Hazard Analysis (PHA) Facilitator/Leader Training
DATES
April 22-24, 2020
8:00 am – 4:00 pm
PURPOSE
The purpose of this PHA 3-day training course is to assist personnel at chemical plants, Petrochemical plants, and Petroleum Refineries in becoming proficient in leading and documenting Process Hazard Analyses (PHAs) by becoming familiar with various qualitative hazard review techniques and industry best practices for conducting and documenting PHAs.
TYPICAL COURSE CANDIDATES
Managers and engineers responsible for conducting PHAs at chemical plants, petrochemical plants, and petroleum refineries, as well as project engineers, operators, PSM coordinators, or EH&S managers.
COURSE SYLLABUS
The PHA Leader Training Course will include coverage of the following topics.
An overview of the US OSHA Process Safety Management (PSM) regulation, 29 CFR 1910.119, and the accident prevention Program Level 3 requirements of the US EPA Risk Management Program (RMP) regulation, 40 CFR 68, and how the various elements of the regulations work together to manage risk in a plant.
How to prepare for the PHA, including how to select the scope of the specific PHA and select the appropriate PHA team members.
Detailed instruction of the various qualitative hazard review methodologies used in PHAs, including:
Hazard and Operability (HAZOP)
What-If
Checklists
Failure Modes Effects Analysis (FMEA) Appropriate circumstances for the application of the aforementioned techniques will be employed.
Extensive workshop exercises that involve the practice of facilitating PHAs using the various qualitative techniques with coaching demonstrating industry best practices for leading PHAs.
How to document a PHA in a complete, detailed, and thorough manner.
Overview of the ISA standard 84.00.01-2004 for Safety Instrumented Systems.
How to incorporate safety integrity level (SIL) selection in a PHA.
How to use a PHA for Management of Change (MOC).
How to revalidate a PHA.
How to use certain PHA documenting software to document a PHA (i.e., PHA Pro or Hazard Review Leader).
Following completion of this course, each class attendee will receive:
A training notebook containing a copy of all slides, course notes and problem solutions, and generic templates for various hazard review methodologies.
A certificate of course completion.
QUALIFICATIONS OF THE INSTRUCTOR
Ms. Amanda Fenyves, MBA, Owner and Principal Engineer at Integral Engineering Group, LLC, will be the instructor for this class. Ms. Fenyves has conducted over 75 PHAs of varying complexities over the past 10 years for over 40 different facilities throughout the U.S. and Canada. While the vast majority of PHAs Ms. Fenyves has conducted has been for petroleum refineries, Ms. Fenyves has also performed PHAs for petroleum pipelines and terminals, petrochemical plants, specialty batch chemical plants, and nuclear fuels processing plants, giving Ms. Fenyves a broad base of experience from which to draw. Ms. Fenyves also has taught courses on hazard review techniques to various companies throughout the U.S.
Click here for more information on the presenter, registration and course syllabus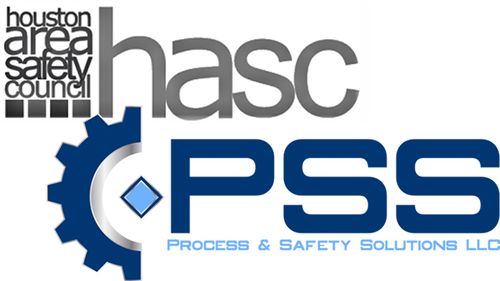 19PSMMGR- PROCESS SAFETY MANAGEMENT – INTRODUCTORY
PSM Introductory from 4/21/20 to 4/28/20
Are you an operator, maintenance or electrical technician, engineer, safety professional, or manager whose work assignments involve handling hazardous chemicals that are covered by OSHA's Process Management (PSM) regulation?
Your introduction to PSM is an important consideration in helping to reduce and eventually eliminate you from becoming a statistic. Being introduced to PSM early in your career ensures you not only learn key process safety principals, become an immediate productive contributor, achieve process safety goals immediately, avoid potentially being exposed to hazards, and allow you to affectively execute tasks in a safe manner.
Upon successful completion of Process Safety Management - Manager, participants will possess awareness and basic understanding of PSM and will understand how each element of the PSM standard applies to them. They will:
Understand the history behind PSM and the application of the PSM regulation
Become knowledgeable of the Environmental Protection Agency (EPA) Risk Management Plan (RPM) regulation and application
Understand Employee Participation
Learn the importance of Process Safety Information
Become knowledgeable of the Process Hazard Analysis (PHA)
Learn the elements of Operating Procedures
Learn what key safe work practices are needed
Understand training requirements
Gain an awareness of contractor responsibilities and other requirements
Learn what Management of Change (MOC) is and the purpose of Pre-Startup and Safety Reviews
Understand the purpose and application of Mechanical Integrity
Identify the hazards of hot work
Learn the importance of Incident Reporting and Investigations
Understand Emergency Respons
Become aware of the importance of compliance audits and the purpose of PSM trade secrets
Click the Button for course details and Registration! When you get to the registration/information page, click on dates in BLUE for class times.
19PSMCTR-PROCESS SAFETY MANAGEMENT – CONTRACTOR
PSM Contractors from 4/22/20 to 4/29/20
Hazardous chemical releases pose a significant threat to employees and contractors. Your ability to recognize hazards and apply safe work practices can help ensure your safety as well as those around you in the facility.
The knowledge you gain in Process Safety Management – Contractor will help you avoid exposure to hazards and provide your company with a competitive edge in providing a safer work place.
Upon successful completion of this course, participants will possess a higher level of understanding of Process Safety Management (PSM). Participants will also understand how each element of the PSM standard may apply to them. They will:
Understand the history behind PSM
Gain awareness of each of the fourteen (14) elements of PSM
Become knowledgeable of contractor specific elements of PSM
Understand some basic hazard identification
Gain more insight into how safe work practices save lives
Understand their role in the utilization of safe work practices
Gain awareness on whose safe work practices they are to follow
Learn the key elements of an emergency response or action plan
Be aware of their roles in emergency response and actions
Understand general safe work practice training requirements
Understand site-specific training requirements
Click the Button for course details and Registration! When you get to the registration/information page, click on dates in BLUE for class times.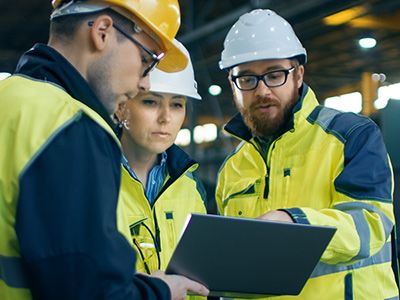 WHY CHOOSE PSS FOR YOUR PSM TRAINING NEEDS?
Most comprehensive PSM training course
We've been in YOUR shoes! Our lead instructor has 25 years of experience in the oil & gas, food & beverage and petrochemical industries in addition to 5 years as an OSHA Compliance Specialist
Small, intimate classroom setting allows open discussion and engagement
Concepts are reinforced after each session with exercises using real examples
Not focused on what the OSHA PSM regulation is but on how to IMPLEMENT process safety
Receive a PSM manual to take home with you
Gain 2.0 Continuing Education Unit (CEU) credits by taking our course
Increase safety at your facility by increasing your employee's knowledge
Engaging and interactive approach to training