PSS ADVANTAGE: A TOTAL contractor management SOLUTION
CONTRACTOR SCREENING, TRAINING, AND VERIFICATION – SIMPLIFIED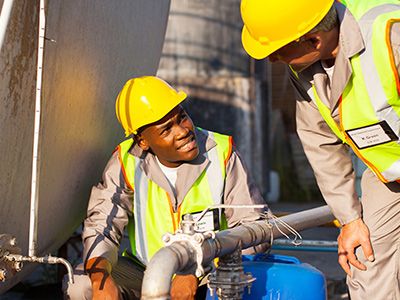 At Process & Safety Solutions (PSS), we take a practical, risk-mitigation approach to process safety management services. This ensures our clients have the tools and mindset needed to navigate and comply with the complex regulations that come with working in petrochemical, oil & gas, as well as ammonia refrigeration facilities. PSS is committed to top-notch workplace safety training. That's why we offer both instructor-led and online training courses that are prepared by our highly qualified and experienced staff. Our lead auditor even served as an OSHA process safety management (PSM) specialist for five years.
While best safety practices remain the same in principle, our team is committed to innovation and finding new ways to bring you the best in process safety expertise. That's where PSS­ Advantage™. This new integrated solution helps you manage contractor employee safety training, compliance, and documentation. Keeping your workplace safe and compliant has never been easier.
Reduce Risks, Stay Safe, Avoid Fines
While you may have top-notch OSHA PSM standards for your employees, many PSM systems fail when it comes to contract employees.
That being said, it's absolutely critical that your contractors are trained and are in full compliance with OSHA PSM and EPA risk management plan (RMP) standards. Failure to do so can lead to serious health and safety risks as well as incur some pretty large fines from these regulatory agencies. Contractors must be properly evaluated, verified, and documented.
If contractors have slipped through the cracks, PSS Advantage™ is the solution you've been searching for.
Screening, Training & Verification
PSS Advantage™ is an all-encompassing system, which is designed to ensure contractor safety and productivity. This unique system helps employers close the gap in the screening, training, and performance verification of their contract workers.
Here's a little bit on the benefits PSS Advantage™ brings to both employers and contractors.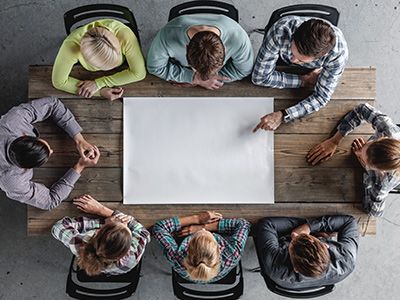 FACILITIES CAN:
Pre-screen potential contractors and elect from those that meet initial criteria
Specify required training for all company facilities and / or for specific sites
Evaluate contractor employee performance against scoring metrics for required training
Review results. Control access for sites, processes, and time-frames based on training scores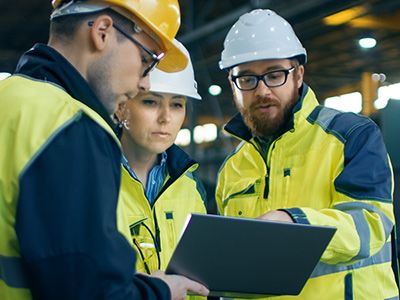 CONTRACTORS CAN:
Use PSS Advantage to deliver the training your employees need
Quickly on-board employees
Train new employees in all appropriate safe work practices
Ensure employees' knowledge and understanding of safe work practices continues to improve
Reduce the risk of injury or loss of contract opportunities
Commitment To Continuous Improvement
At PSS, we are never satisfied with the status quo. We are always looking for new ways to refine our systems and provide a better customer experience year after year. One of the ways we do that is by ensuring you have the latest Bureau of Labor Statistics for each NACIS code and compare this information against Health and Safety Statistics for each contractor as a peer evaluation.
We use this information along with current OSHA 300 statistics, the contractors' overall understanding of the training provided, and other key indicators that are provided to host facilities and contractor management. This data will enable you to continue improving your safety processes in regards to your contract workers.